La Fleur Engagement Ring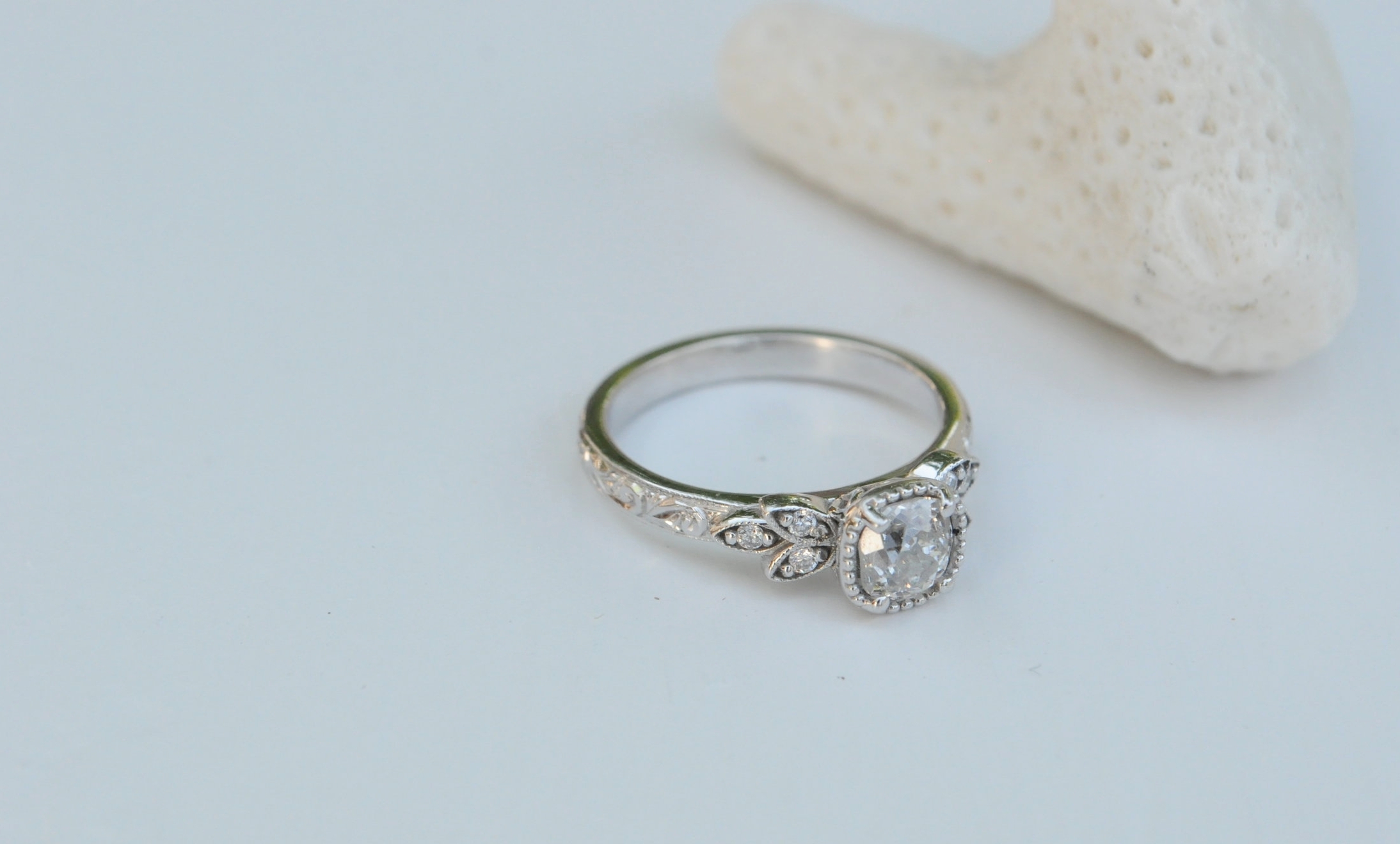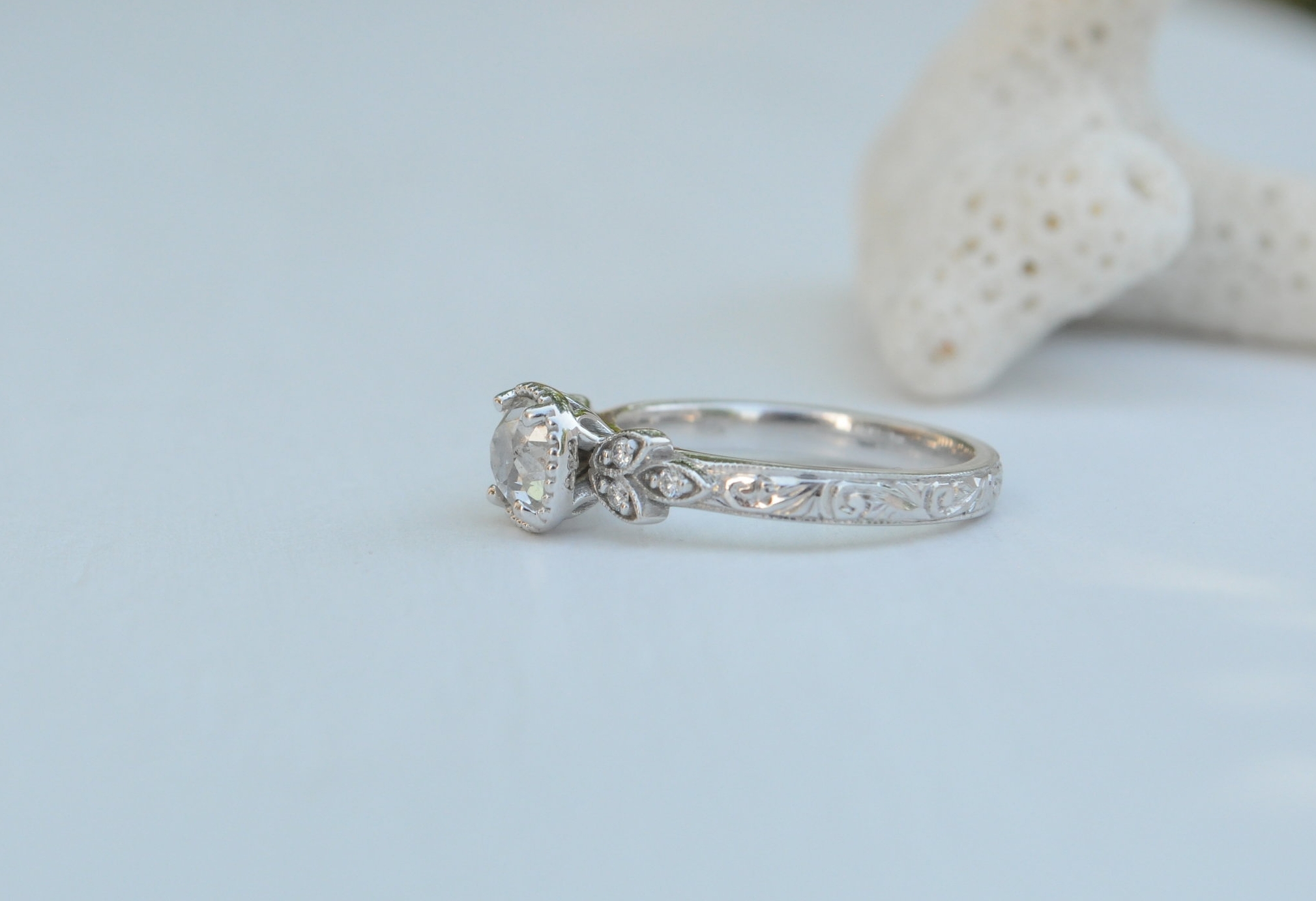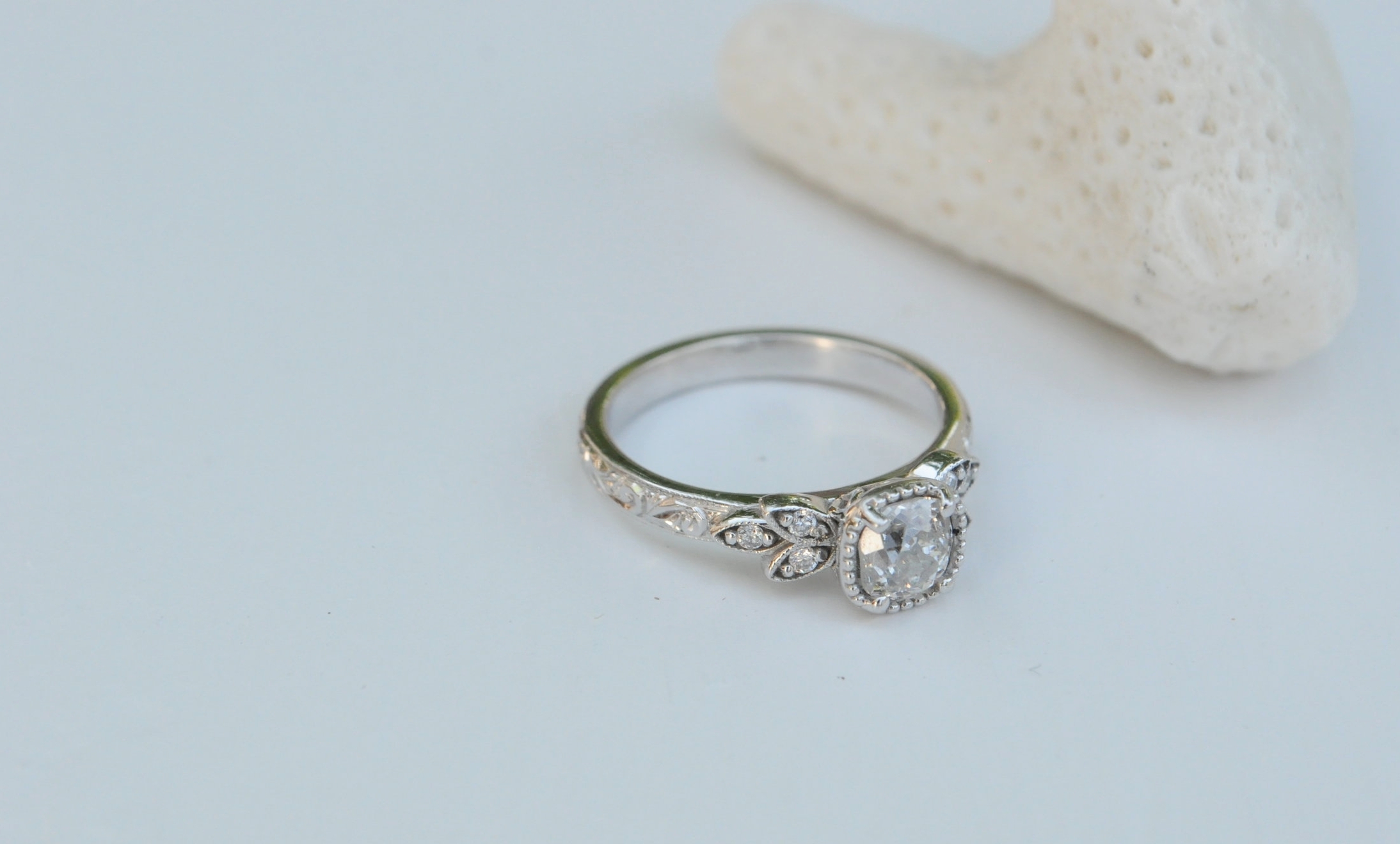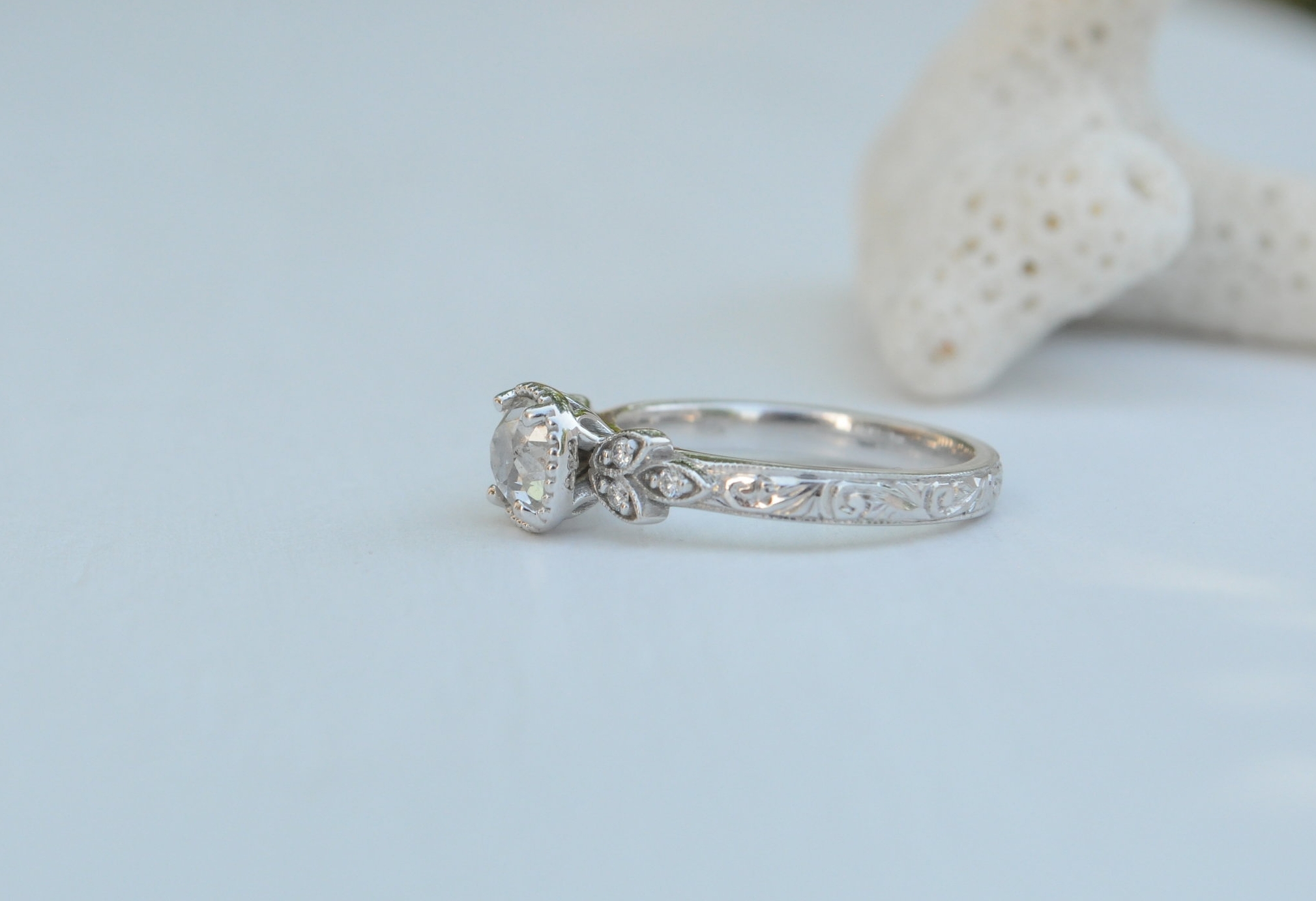 sold out
La Fleur Engagement Ring
Looking to pop the question? We have the perfect ring for you! A classic, vintage style engagement ring with a modern twist she will love.. almost as much as she loves you!
This stunningly beautiful 0.64ct diamond Old Mine Diamond came out of a vintage brooch and has a more floral cut than the modern brilliant cut diamonds of today.
A hand engraved band in 18ct white gold is the perfect compliment to the side accent diamonds.
La Fleur Engagement Ring is a one of a kind design that is as unique as the woman you fell in love with.
La Fleur Engagement Ring is a U.S. finger size 5. Should you require it in a different size, please let us know by emailing us at Leah@Jewelleah.com.