Cicada wing earrings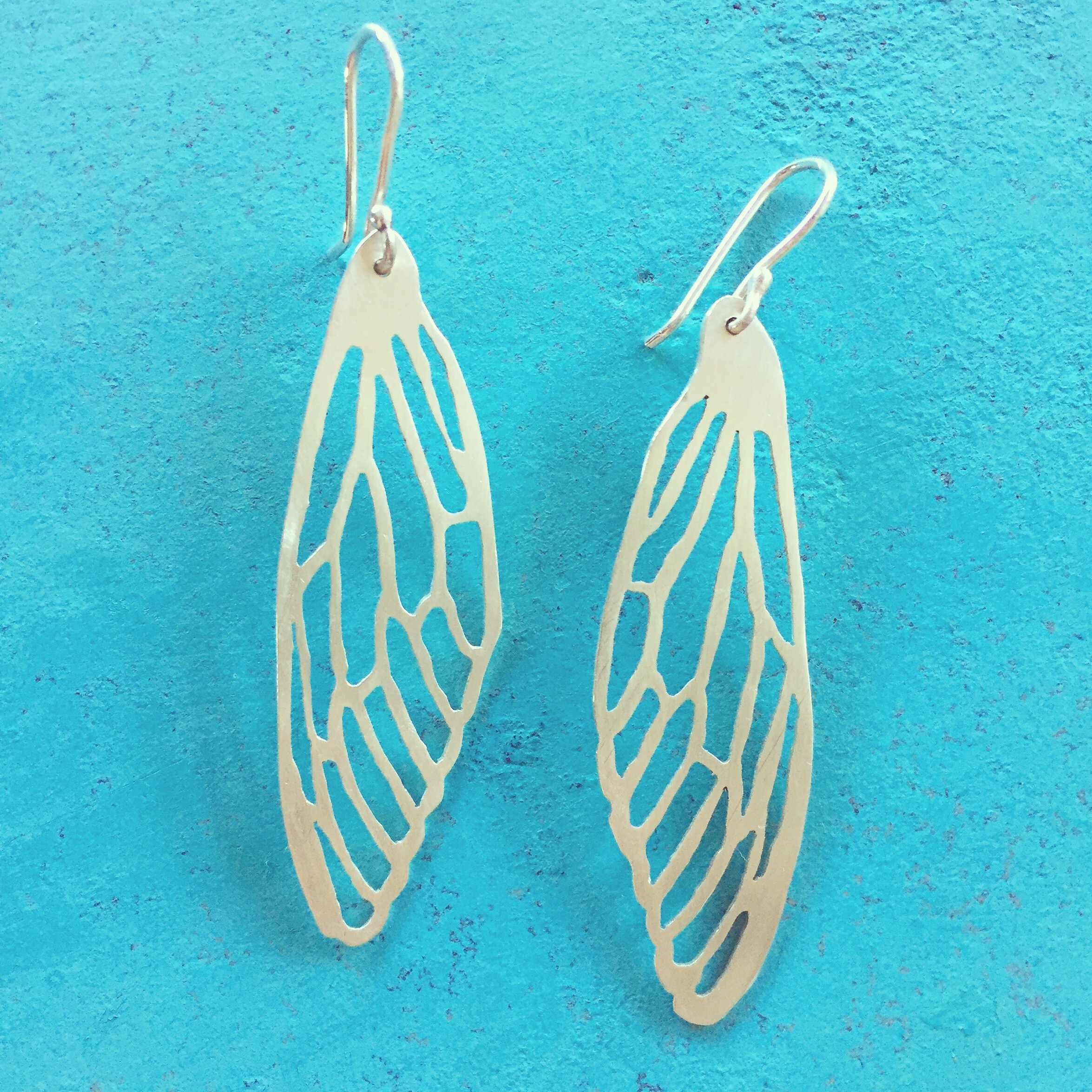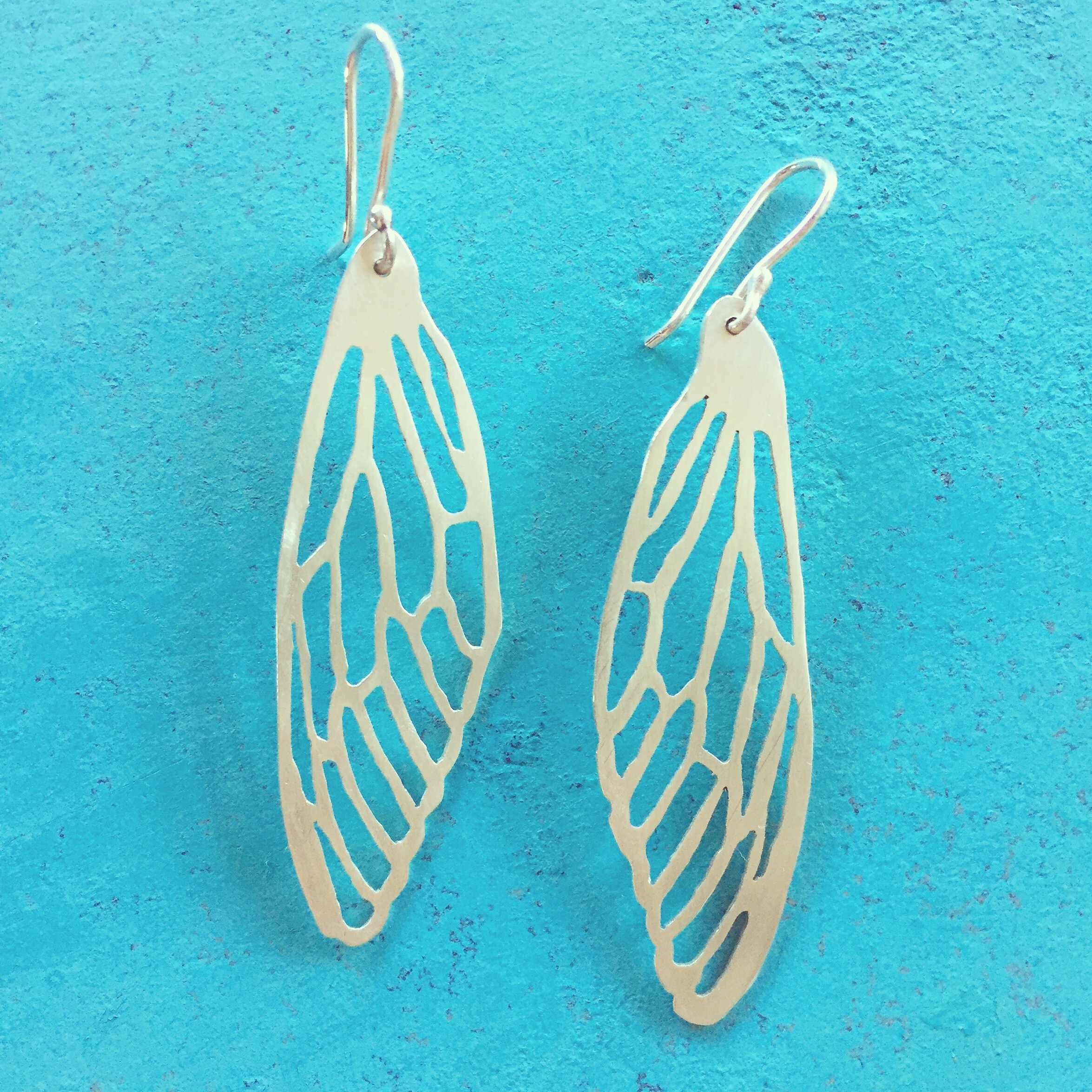 Cicada wing earrings
MADE TO ORDER*
Often held as a symbol of death and rebirth, the cicada has long been recognized as having magical properties of rejuvenation. After many years meant buried in the dark, cold ground, it reemerges with the power to bring civilizations to their knees.
Our cicada wing earrings are handmade in Sterling silver.
*OUR CICADA WING EARRINGS ARE MADE TO ORDER AND LOVINGLY HANDCRAFTED IN OUR VIRGINIA BEACH STUDIO. PLEASE ALLOW 4-6 WEEKS FOR DELIVERY.