Barnacle Cluster Ring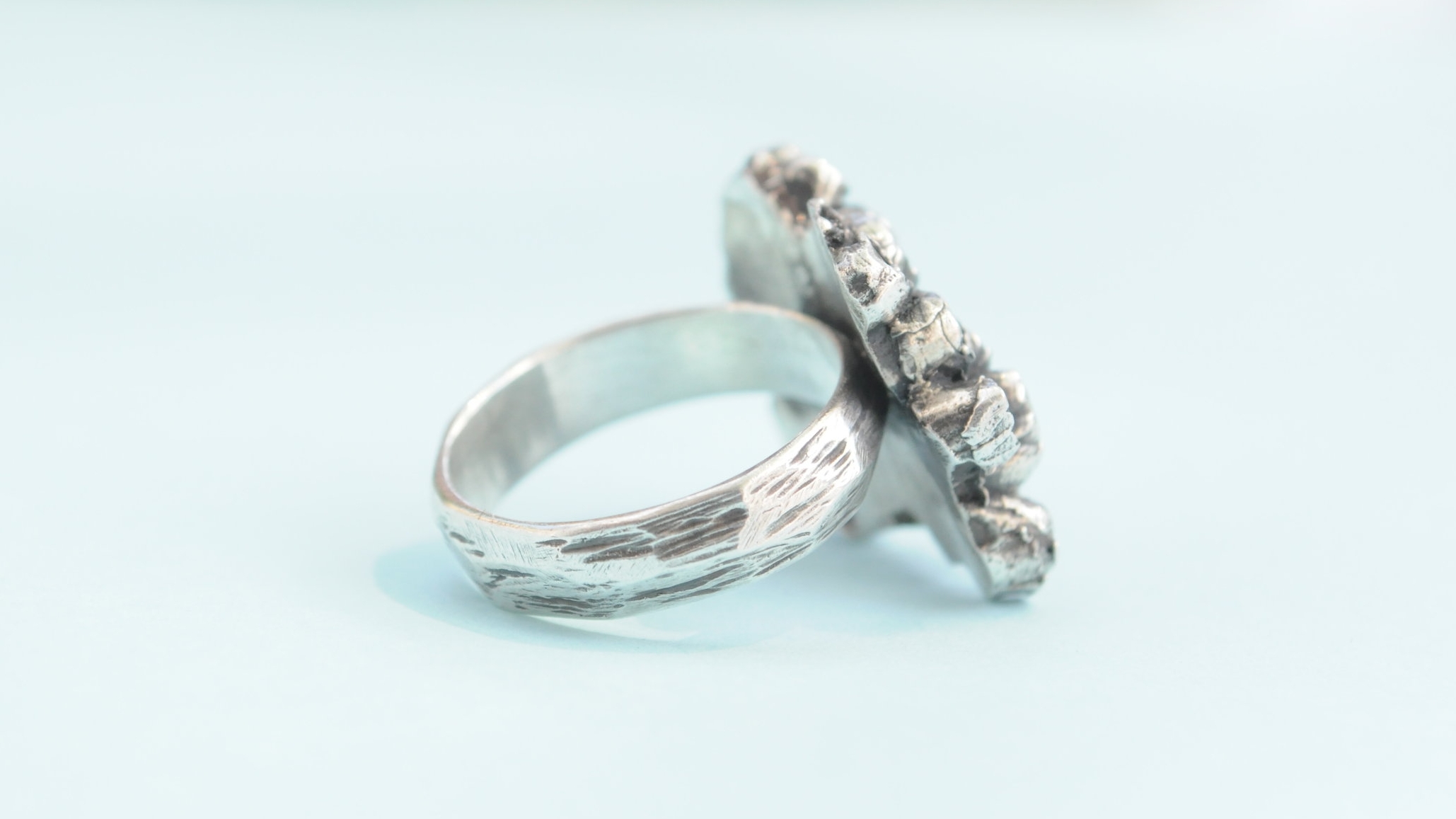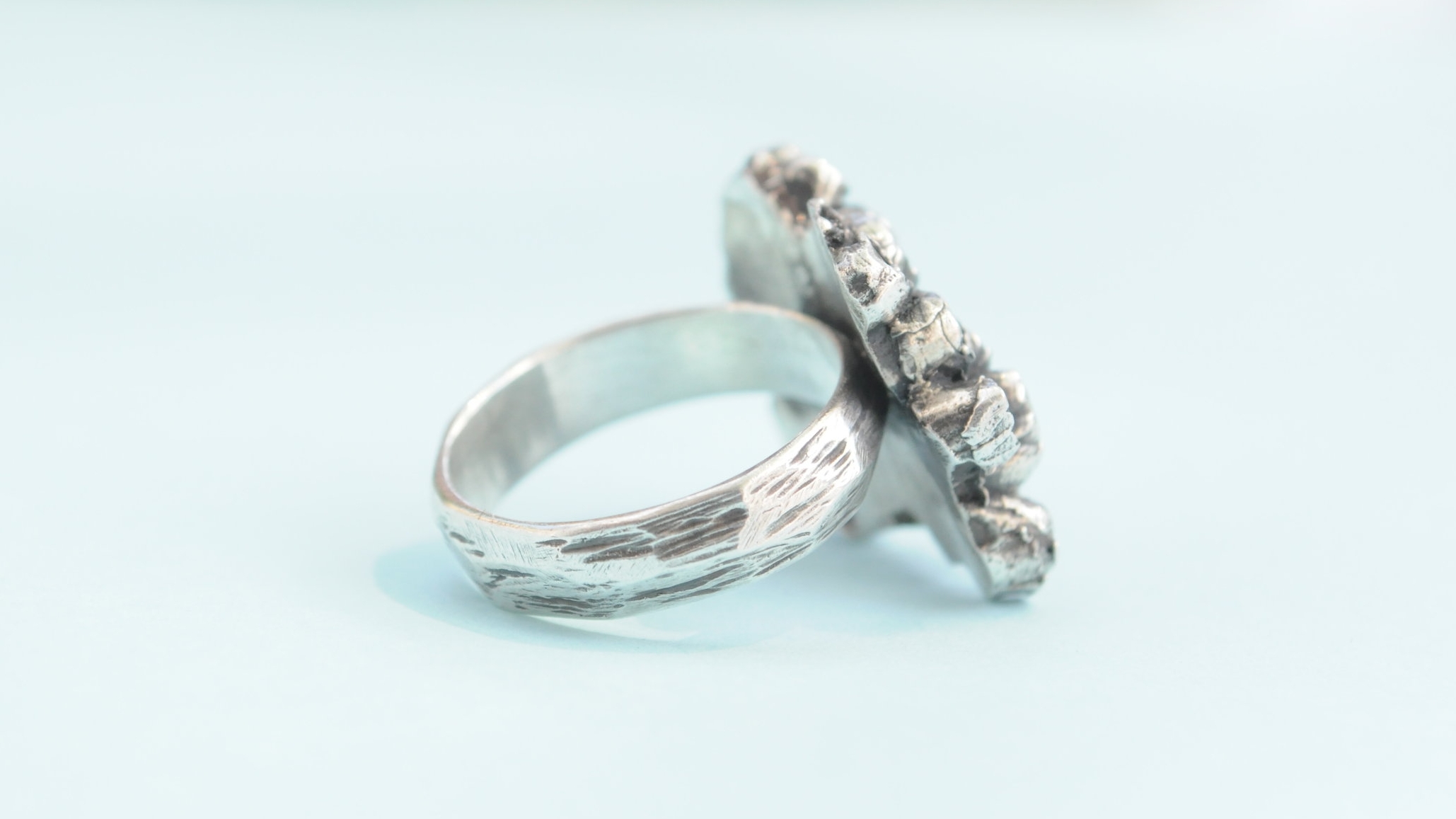 Barnacle Cluster Ring
MADE TO ORDER*
Another statement knuckle duster ring.
Barnacles are able to survive anywhere from the deep seas to the shallow coastal waters. They have a hard exterior and tend to group together for support. Once they find a home they remain where there are, even if it is on the back of a moving whale or sea turtle.
This ring is cast in Sterling Silver from a cluster of barnacles that we found on the back of a washed up horse shoe crab. We made a mold of the barnacles and had them cast in sterling silver.
Our Barnacle Cluster Ring is an approximate finger size 6 (UK size L). Should you need a different size, you will be prompted at check out.
*OUR BARNACLE CLUSTER RING IS MADE TO ORDER AND LOVINGLY HANDCRAFTED IN OUR VIRGINIA BEACH STUDIO. PLEASE ALLOW 4-6 WEEKS FOR DELIVERY.